Learn Best Practices for Using Salesforce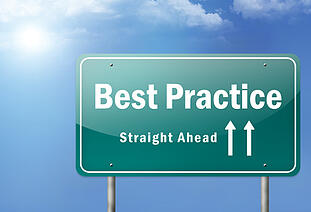 Our Salesforce Best Practices guide contains more than 50 best practices gained through our extensive experience working with Salesforce, as well as our experience working with Salesforce customers from small businesses to Fortune 500 companies and learning about their needs.

By following our best practices, you can optimize your Salesforce experience.
We have made it easy for you to find the best practices that are most appropriate to what you're working on by breaking up our guide into 14 categories.
Our Salesforce Best Practices guide covers the following 14 categories:
General Setup

General Usage

Data Integrity

Activity Management

Lead Management

Opportunity Management

Case Management

Report Management

Dashboard Management

Email Templates and Settings

Sales Forecasting

Workflow and Automation

Desktop Integration

Salesforce Chatter

Get your free copy of our Salesforce Best Practices by submitting the form on this page.